What is it?
Blographer is a full-day gathering for serious bloggers focusing on photography education, creative tips and techniques, and strategies for successful photo blogging.
Are you ready to take your blog to the next level?
During this one-day event, you'll get tools you need to step-up your blogging by improving your photography. Plus, you'll have the chance to meet and get to know some of the top women photo bloggers in the world. Take advantage of this rare, in-person opportunity to pick their brains, get inspired and share ideas with your community!
Who Should Attend?
Women bloggers who strive to improve imagery on their blogs to engage and entertain their readers.
Ready to master the craft of photography with practical tips and takeaways? Then, join this fabulous lineup of teachers who will give you the tools you need! This is your chance to learn practical tips and tricks that are guaranteed to take your blog to the next level.
In addition, you'll have opportunities to engage in a dialogue with fellow bloggers who are passionate about creating remarkable, shareable photographs!
Who's Presenting?
Inspirational, thought-provoking leaders from the photo, blogging, design, and social media spheres will fill the day. Each speaker has made genuine contributions to the photo and blogging industry. Each is a star.
Sessions will be led by two presenters each, as follows:
10:00AM - 11:45AM

/ Ten Ways to Make Your Photos Blogworthy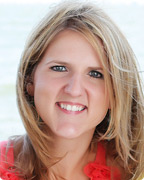 Amanda Bottoms Food and Travel Photo Blogger
Amanda Green Bottoms is the author and photographer of Kevin & Amanda. What started as a place to keep in touch with family and friends became a collection of her favorite photos, recipes, and photo tutorials. On her site, you'll discover vibrant travel photography, home decor projects, and free handwriting fonts she makes from readers' submissions. Amanda loves interacting with her audience and works hard to make Kevin & Amanda an entertaining place to visit and learn.
Connect with Amanda:
kevinandamanda.com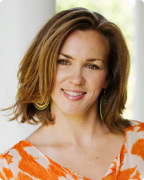 Erin Cobb Family and Children Photo Blogger
Erin Cobb has been a mama for seven years, a blogger for six, and a professional photographer for five. She hopes to be all of those things (and more!) for at least another 50. Erin is a children's photographer, baby swaddler, and watermelon carver but has only found one of those things to be profitable. Her blog - The Pigbear - is a place to celebrate the silly, strange, and beautiful things life has to offer. Erin is based in Huntsville, Alabama and travels wherever the wind carries her.
Connect with Erin:
erincobb.com
12:00PM - 1:45PM

/ The Power of Visual Storytelling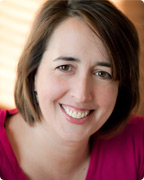 Amanda Padgett Photo Blogger, Photographer and Editing Educator
Amanda Padgett is a majorly plugged-in, homeschooling mom of four, who lives on a farm in rural South Carolina. She began her blog in 2008 as a way to keep out of town family updated on her children and her father's battle with brain cancer. Photography and editing became a passion in 2009 and by 2010 she started Everyday Elements, where she teaches others how to rock their camera and editing programs.
Connect with Amanda:
everydayelementsonline.com and
amandapadgett.com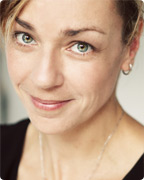 Rachel Devine Photo Blogger, Educator, Author of "Beyond Snapshots"
Rachel Devine is an international photographer working in the kid fashion, editorial and media fields since 1995. Since she began photoblogging in 2004 on Flickr under the name, Sesame Ellis, Rachel developed an entire brand of visual storytelling that she share on her blog: sesameellis.com. As half of the team behind Beyond Snapshots (Random House/Amphoto books 2012), she teaches people how to photograph their lives through workshops. Just named Australia's newest Tamron Ambassador, there are bigger plans now to share the joy of daily life photography.
Connect with Rachel:
sesameellis.com
2:00PM

/ Lunch will be served

Enjoy a delicious lunch and get a chance to meet our great partners and network with the fellow bloggers in the room.
3:00PM - 4:45PM

/ Developing Your Unique Vision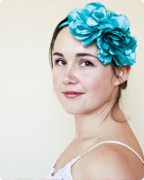 Lotus Carroll Top Photo Blogger and BlogHer12 Speaker
Lotus Carroll is a passionate photographer who shoots a variety of subjects in her never-ending quest to document the world and express human emotion through imagery. She has blogged at her personal website since 2007 and co-hosts and produces a weekly photography show called Photo Talk Plus with partner Thomas Hawk. Sharing her photography both via blogging and social media outlets brings her pleasure and helps her connect with the world around her, and hopefully bring happiness to others.
Connect with Lotus:
I Am Lotus (Personal Blog) and
Photo Talk Plus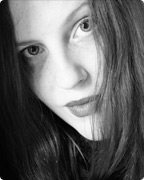 Vivienne Gucwa Photographer
Vivienne Gucwa is a photographer and writer who lives on the Lower East Side of Manhattan. Having grown up in New York City, she has always been intrigued with how quickly the city evolves and changes. A major focus of her work revolves around trying to capture the essence of New York City via her photography and writing. She started her photography blog in 2010 as a way to document the transient quality of New York City's urban and natural landscapes, architecture and its inhabitants. Her work has been featured in a variety of publications online and in print, as well as on television.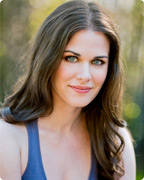 Lisa Bettany Passionate Photographer & Cofounder of Camera+
Lisa Bettany is Cofounder of the top-ranked photography iPhone app, Camera+ which has sold over 8 million+ copies and is the 10th best selling paid iPhone app of all-time.
Lisa is a passionate photographer and enjoys sharing her tips and travels with her online community, hoping to inspire others to capture memories and create beautiful photos with whatever camera they have. Lisa is currently writing her first iPhone photography book after 'traveling around the world' with her iPhone.
Miss Blographer - Master of Ceremony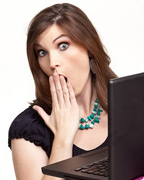 Jill Krause Blogger, Clickin Moms Blog Relations Coordinator
Jill authors BabyRabies.com, a blog where she talks about ALL the facets of life as a Mom of two. She's been blogging since before she got pregnant, back when her baby fever escalated into something more serious: Baby Rabies.
Since it took over her life, she's given herself permission to change every day. Formerly a Type-A, career-driven perfectionist, Jill basks in the beauty of being honest about the realities of motherhood and trying to embrace chaos. She got her first "fancy" camera in 2010 before her second baby was born and she's since worked her tail off to capture perfectly imperfect moments of the life she never imagined she'd live.
Connect with Jill: babyrabies.com