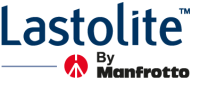 Lastolite TriLite Speed-Lite Kit with TriLite Reversible Soft Gold/Silver Reflectors, Stand & Boom
SKU:
LSTLSLK
MFR:
LL LR2833
Please note: Although this item is temporarily out of stock, you can order it now and it will ship as soon as it arrives. Your card will only be charged once item is shipped.
Softbox NOT included.
What's Included
What's Included With This Item:
Lastolite Heavy Duty Light Stand
3 x Reflective Reversible Soft Gold/Silver Panel
Panel Case
Grip Head
Overhead Arm Assembly
Kit Soft Storage Case
2 x Touch-fastener Reflector Positioning Strips
Lastolite 2 Years Warranty
Ways to Save