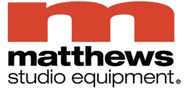 Matthews RoadRags C-Vival Kit, with Scrims, Stands & Case
SKU:
MT999026
MFR:
999026
Usually ships in 7-10 Business Days.
Your card will only be charged once item ships.
What's Included
What's Included With This Item:
2 x 40" Matthews C+ C-Stands
Single Scrim Black
Double Scrim Black
Artificial Silk Diffuser
Flag
MiniGrip Kit
Wheeled Case.
Ways to Save