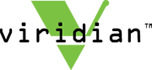 Viridian Green Laser Sub-Compact Sight with Universal Mount for Glock, Springfield XD, Walther, Beretta, Colt, FNH & SIG Sauer
Please note: Although this item is temporarily out of stock, you can order it now and it will ship as soon as it arrives. Your card will only be charged once item is shipped.
What's Included
What's Included With This Item:
Viridian Green Laser, CR2 battery, 2 Adjustment Wrenches, Operator's Manual, Demo DVD.
Ways to Save