Special Event Sponsored by Adorama and Adobe Systems

Getting the Most from Adobe Creative Suite 6
Production Premium
Richard Harrington, RHED Pixel
Registration deadline for this event is June 20, 2012
Each attendee will receive a $25.00 coupon at the event in exchange for a copy of their registration receipt.
The coupon will be valid for 30 days towards the purchase of any merchandise when presented at either Adorama's retail store at 42 West 18th Street, New York, or for an online purchase at www.adorama.com
Event Description: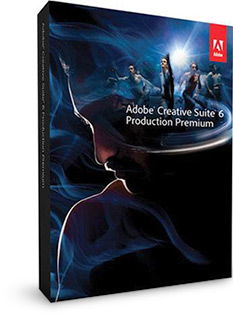 Adobe Creative Suite 6 Production Premium software is the latest high-performance toolset with everything you need to create productions for virtually any screen, with it's many new features, it's the perfect solution to be the hub of your post-production workflow.
Join Adobe Certified Instructor Richard Harrington as he shows you what's new with Adobe's Creative Suite 6 for the video pro—you'll learn how to get more done faster in Adobe Premiere Pro and After Effects as well as how Photoshop can be used for all your video projects.
Rich will focus on techniques that you can put into action right away, you'll learn about the 3D Camera tracker, 3D Extrusion, Dynamic Trimming, the Warp Stabilizer, enhanced performance and much more.
This workshop is perfect for users of all skill levels.
Biography:

Richard Harrington
A certified instructor for Adobe and Apple, Rich is a practiced expert in motion graphic design and digital video. Starting his career out in the world of broadcast journalism, Rich has always had great interest in visual communications. His producing skills were also recognized by AV Video Multimedia Producer Magazine who named him as one of the Top Producers of 2004.
Rich is a member of the National Association of Photoshop Professionals Instructor Dream Team, and a popular speaker on the digital video circuit. He has been the Program Manager and Technical Chair of the National Association of Broadcasters since 2003. Richard Harrington is a former faculty member of the Art Institute of Washington and adjunct faculty member at the American University. He is also the founder of RHED Pixel, a visual communications company based in Washington, D.C.
A graphic design and new media expert, he has written several books, including, Photoshop for Video and From Still to Motion: A photographer's guide to creating video with your DSLR. He produces the popular podcast Understanding Adobe Photoshop available on both iTunes and the Adobe TV. A Master's Degree in Project Management fills out Rich's broad spectrum of experience. Rich enjoys traveling and digital photography, as well as teaching his kids the joys of science fiction and comic books.
To see more of Rich's work, visit: richardharringtonblog.com/ and 500px.com/RichardHarrington
For more information on Adobe's Creative Suite 6 Production Premium
adobe.com/products/creativesuite/production.html
Register:
Price: $25.00
Each attendee will receive a $25.00 coupon at the Seminar in exchange for a copy of their registration receipt.
The coupon will be valid for 30 days towards the purchase of any merchandise when presented at either Adorama's retail store at 42 West 18th Street, New York, or for an online purchase at www.adorama.com
Schedule: Wednesday, June 20, 2012 5:30PM - 7:30PM
Location: The Adorama Building, 42 West 18th Street 5th floor.