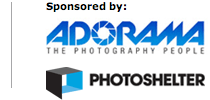 Blogging for Photographers:
Using Blogging to Grow Your Business
Andrew Fingerman, VP of Marketing for PhotoShelter
All registration is handled through PhotoShelter, RSVP by email to seoevent@photoshelter.com
Program Description: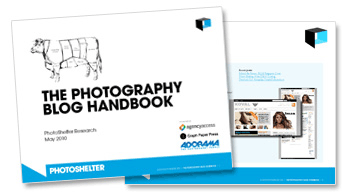 Smart photographers of all kinds are using blogs to help grow their website traffic, deepen client relationships, and build a bigger following. During this presentation, we will explore different strategies, resources, and success stories to help make blogging work for you.
We'll share valuable insights fresh from PhotoShelter & Adorama's new free guide:
The Photography Blog Handbook.
This session will include:
Is blogging worth your time?
Why blog?
Photographer case studies
Setting goals
Determining your audience
Blog content ideas
SEO & your photography blog
Hosting decisions
Design ideas
Social media & your photography blog
Measurement
The goal of this session is to provide photographers at all levels with new strategies to promote their work online and ultimately generate more revenue from their photography.
All attendees will receive a coupon for $30 off an Annual PhotoShelter Standard Account.
Attendance is free, but RSVP is required via email to secure your spot!
Registration will be filled on a first come, first served basis
RSVP by email to: seoevent@photoshelter.com please include your name and contact info in the body of the email.
Biography:

Andrew Fingerman
Andrew Fingerman joined PhotoShelter in January 2008 as the company's Vice President of Marketing. Andrew enjoys helping photographers become better marketers, and recently authored the e-book
Social Media for Photographers.
Andrew was previously a Senior Product Manager with OPEN, the small business team at American Express, handling customer marketing for the Centurion, Platinum and Executive Business Cards. Earlier in his career, Andrew was a founding team member of Venture Architects, a business plan consultancy. Andrew also held marketing and public relations positions with IBM and agency BSMG Worldwide, and began his career in political campaign consulting. Andrew holds an MBA from Columbia University's Graduate School of Business and a BA from University of Michigan.
About PhotoShelter
PhotoShelter is the leader in portfolio display, e-commerce and archiving tools for photographers. Over 40,000 photographers worldwide use PhotoShelter to power their success online, with customizable website templates, searchable galleries, e-commerce capabilities, and bulletproof image storage. Create a professional PhotoShelter website in under five minutes, or customize PhotoShelter to power your existing website. A true solution designed to make the business of photography easier to manage - PhotoShelter offers security, global accessibility, and advanced marketing tools so photographers can make their images work harder for them.
To join our community, visit www.photoshelter.com.
Register:
Price: This is a FREE event
Schedule: Thursday, July 15, 2010 5:30PM - 7:30PM Doors open at 5:00PM
Location: The Adorama Building, 42 West 18th Street, 5th floor.

All registration is handled through PhotoShelter, RSVP by email to seoevent@photoshelter.com