Special Event Sponsored by Adorama and Nikon

Learning Creative Lighting with Dave Black
An Evening with Dave Black
Registration deadline for this event is May 14, 2012
Each attendee will receive a $25.00 coupon at the event in exchange for a copy of their registration receipt.
The coupon will be valid for 30 days towards the purchase of any merchandise when presented at either Adorama's retail store at 42 West 18th Street, New York, or for an online purchase at www.adorama.com
Event Description: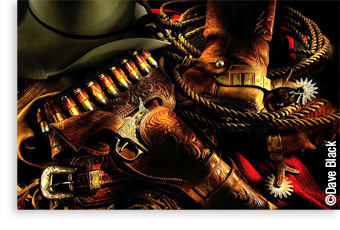 Dave Black's vision of photography is that he loves 'making pictures that draw the audience in for a closer look', and those imaginative images involve creative lighting, using strobes, Speedlights and Lightpainting, the hallmark of his work today. During this evening's presentation, he is dividing his talk into two topics, Speedlights and Lightpainting, with a special live demonstration of Lightpainting.
For the first segment, Dave will be focusing on Speedlighting. He will illustrate how to use off-camera flash in a variety of situations, but will also be technical with respect to current Speedlight technology, camera settings, and accessory equipment. Through Dave's step-by-step instructional style, you will come away with a thorough understanding of off-camera flash principles and applications ranging from portraiture, to lighting on location, to sports action with high speed sync, all being accomplished using Speedlights off-camera.
In the next part of his talk, Dave will cater to the artistic lighting technique of Lightpainting. Lightpainting combines long exposure times with illumination from mobile light sources to create a unique photograph. This highly creative lighting style of image making is applicable in every genre of photography, and is a useful skill for any photographer to have. Attendees will see multiple examples ranging from small tabletop imagery, to life-size figures, and include large-scale landscapes. This stylized lighting technique will be illustrated with a collection of Dave's portfolio images and step-by-step procedures with commentary as to how Lightpainting is executed.
And for a special bonus, Dave will present a step-by-step live demonstration of how to do Lightpainting. He will use a mobile light source during long exposure times to make creatively lit imagery on location in the Workshop. He will cover all the basic set-up, creative thought process, and gear that he uses during this live Lightpainting demonstration, and a few lucky audience members will get the chance to participate and shoot the Lightpainting set.
This event will be a great evening of learning and the perfect opportunity for any photographer who is interested in off-camera flash techniques and learning how to do Lightpainting. Dave encourages questions throughout his presentation and note taking is encouraged.
Biography:

Dave Black
As a freelance photographer for over 30 years, Dave's work has primarily centered on the sports industry for such publications as Sports Illustrated, Time, Newsweek and the award winning TV show Sports Century on ESPN. The list of event coverage includes the Masters, Kentucky Derby, National Football League, NASCAR and extensive work regarding the United States Olympic Committee, Olympic athletes and coverage of twelve Olympic Games. Known for his creative use of Speedlights and in particular with the artistic technique of Lightpainting, Dave's portfolio continues to broaden into the commercial and advertising industry, and with specialized lighting projects including work for National Geographic and their book, 'Where Valor Rests, Arlington National Cemetery'.
As an educator, Dave is one of Nikon's "Legends Behind the Lens" and a SanDisk Extreme Team photographer. His long involvement as a teacher and guest lecturer with numerous photography workshops since 1986, include Rich Clarkson's Photography at the Summit and Sports Photography Workshops, and American PHOTO magazine's Mentor series of national and international photo treks. Dave is closely involved with the next generation of photographers by joining the online video instructor's staff of Kelby Training, and by lecturing at colleges and universities each year. His monthly website tutorial articles, Workshop at the Ranch attracts more than 85,000 unique visitors monthly. His recently released instructional book, 'The Way I see It...' is highly acclaimed in both the US and abroad.
To see Dave's images, learn more about photography, or purchase his book, visit his website: daveblackphotography.com
To learn more about Nikon products, go to: nikonusa.com
Register:
Price: $25.00
Each attendee will receive a $25.00 coupon at the event in exchange for a copy of their registration receipt.
The coupon will be valid for 30 days towards the purchase of any merchandise when presented at either Adorama's retail store at 42 West 18th Street, New York, or for an online purchase at www.adorama.com
Schedule: Tuesday, May 8, 2012 5:30PM - 8:00PM
Location: The Adorama Building, 42 West 18th Street 5th floor.