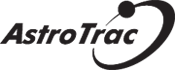 AstroTrac (NEW) TT320X-AG Tracking Mount with Auto-Guiding Port for Digital DSLR Cameras, Includes Asto Trac Illuminated Polar Scope, 12 Volt Car Battery Adapter & 8xAA Battery Holder
SKU:
ATTT320X
MFR:
TT320XAG
Temporarily On Backorder - Although this item is temporarily on Backorder, you can order it now and it will ship as soon as it arrives. Your card will only be charged once item is shipped.
What's Included
What's Included With This Item:
AstroTrac Illuminated Polar Scope for the AstroTrac TT320X-AG, 12 Volt Car Battery Adapter and the AstroTrac 8xAA Battery Holder.
Ways to Save