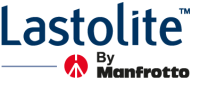 Lastolite Medium Premium Skylite Kit with 42x78" Frame, Silver / White Fabric & Diffuser
SKU:
LSMPSKSVWH
MFR:
LL LR81244GI
Please note: Although this item is temporarily out of stock, you can order it now and it will ship as soon as it arrives. Your card will only be charged once item is shipped.
What's Included
What's Included With This Item:
Silver/White Fabric, 1.25 Stop Diffuser, Frame, Handle, Bag, Griphead and Crossbar
Ways to Save
We're sorry, this item is no longer available.
Click here
for similar / suggested items.