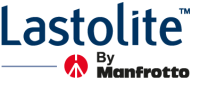 Lastolite 8-in-1 Tri Flip Refelector kit with Tri Grip
SKU:
LSTGTFK
MFR:
LL LR3696
Please note: This item is currently back-ordered by the manufacturer. Although we have no estimated time of arrival for this item, you can order it now and it will ship as soon as it arrives. Your card will only be charged once item is shipped.
What's Included
What's Included With This Item:
Diffuser Tri Grip along with a set of Tri Flips, for a total of 8 reflectors in one handle Kit.
Ways to Save