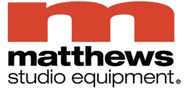 Matthews Side Mount Kit & Hostess Tray, Mounts Cameras to Car Sides.
SKU:
MT415167
MFR:
415167
Usually ships in 7-10 Business Days.
Your card will only be charged once item ships.
What's Included
What's Included With This Item:
1--Side Mount Bracket, 1--Low Profile Leveling Head, 2--Tie Down Straps, 4--Screw Jacks with Small Leveling Pads.
Ways to Save