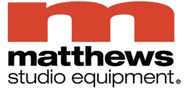 Matthews Telescoping Hanger Single Extension 3' - Studio Equipment
SKU:
MT429676
MFR:
429676
This item is currently out of stock and on backorder.
Please note: You can order this now and have us ship it as soon as it arrives.
We will not charge your card for any backordered items, until it is ready to actually ship.
Ways to Save