All this fun and excitement supports an important cause: Finding a cure for Cystic Fibrosis. Stop by the Cystic Fibrosis Foundation's booth to find out how they are fighting Cystic Fibrosis with new drugs, research, and scientific breakthroughs.
The Cystic Fibrosis Foundation, which works with the Boomer Esiason Foundation, will be at the Adorama street fair. Stop by their booth and learn how you can help support this important cause.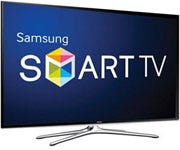 Sign up with your email address for a chance to win a Samsung 55-inch 1080p Smart TV! This 120 Hz LED TV display features built-in Wi-Fi, 3 USB and 4 HDMI ports in a beautiful, extremely flat panel.